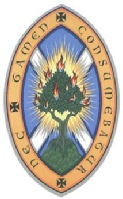 AIRDRIE CLARKSTON PARISH CHURCH
Part of the Church of Scotland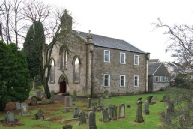 Copyright © Airdrie Clarkston Parish Church 2010 - present
Airdrie Clarkston Parish Church of Scotland. Charity No; SC011239
Find us at Forrest Street, Airdrie, ML6 7BE, Scotland.
Please Note; No Cookies are used on this website
The Choir of Airdrie Clarkston Parish Church is formed of around 15 volunteers from various musical and non-musical backgrounds. We sing a wide range of music, from the Middle Ages (c. 1500) to contemporary compositions by local composers.
The Choir lead the worship of the Sunday morning service by opening with the introit and supporting the congregation in hymn singing. Each Sunday morning service (11:00am) is preceded by a rehearsal at 10.15am.
The Choir is currently recruiting all voice types (SATB) to join us this session (January-June 2021).
If you are interested in joining or have any questions or comments please contact the Choir Secretary, Isobel Foulds, on 01236 770942. Otherwise email choir@airdrieclarkstonparishchurch.org.uk
Ryan Hanlon,
Organist and Choir Director,
Airdrie Clarkston Parish Church
We also meet once weekly in the Innes hall (beside the main church building) every Tuesday at 11:00am.